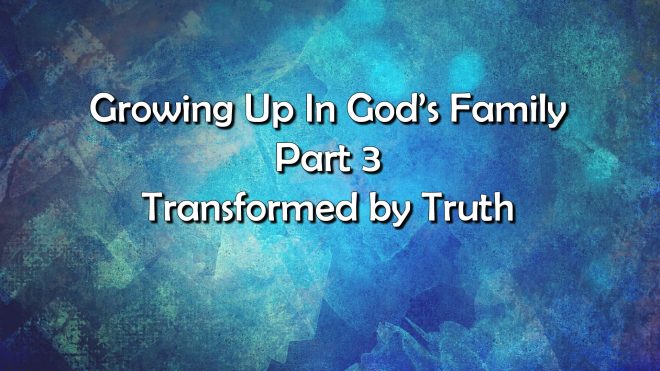 1. Identify the lies and the liar, and reject them.
Psalm 40:4
Blessed is the one who trusts in the Lord, who does not look to the proud, to those who turn aside to false gods.
Colossians 3:9
Do not lie to each other, since you have taken off your old self with its practices
John 8:44
You belong to your father, the devil, and you want to carry out your father's desires. He was a murderer from the beginning, not holding to the truth, for there is no truth in him. When he lies, he speaks his native language, for he is a liar and the father of lies.
2 Corinthians 10:5
We demolish arguments and every pretension that sets itself up against the knowledge of God, and we take captive every thought to make it obedient to Christ.
Psalm 25:4-5
Show me your ways, Lord, teach me your paths. Guide me in your truth and teach me, for you are God my Savior, and my hope is in you all day long.
2. Adjust your beliefs to what God says and tell yourself the truth.
John 17:17
Sanctify them by the truth; your word is truth.
John 14:6
Jesus answered, "I am the way and the truth and the life. No one comes to the Father except through me.
Romans 12:2
Do not conform to the pattern of this world, but be transformed by the renewing of your mind. Then you will be able to test and approve what God's will is—his good, pleasing and perfect will.
Mark 9:24
Immediately the boy's father exclaimed, "I do believe; help me overcome my unbelief!"
Psalm 86:11
Teach me your way, Lord, that I may rely on your faithfulness;
give me an undivided heart, that I may fear your name.
Romans 8:28-32
And we know that in all things God works for the good of those who love him, who have been called according to his purpose. For those God foreknew he also predestined to be conformed to the image of his Son, that he might be the firstborn among many brothers and sisters. And those he predestined, he also called; those he called, he also justified; those he justified, he also glorified.What, then, shall we say in response to these things? If God is for us, who can be against us? He who did not spare his own Son, but gave him up for us all—how will he not also, along with him, graciously give us all things?
3. Apply the truth to your present circumstance immediately.
John 8:31-32
To the Jews who had believed him, Jesus said, "If you hold to my teaching, you are really my disciples. Then you will know the truth, and the truth will set you free."
John 8:36
So if the Son sets you free, you will be free indeed.
John 15:7
If you remain in me and my words remain in you, ask whatever you wish, and it will be done for you.
1 John 2:21
I do not write to you because you do not know the truth, but because you do know it and because no lie comes from the truth.
Isaiah 43:25
"I, even I, am he who blots out your transgressions, for my own sake, and remembers your sins no more."
3 John 1:4
I have no greater joy than to hear that my children are walking in the truth.
Philippians 3:13
Brothers and sisters, I do not consider myself yet to have taken hold of it. But one thing I do: Forgetting what is behind and straining toward what is ahead,
Psalm 26:2-3
Test me, Lord, and try me, examine my heart and my mind; for I have always been mindful of your unfailing love and have lived in reliance on your faithfulness.